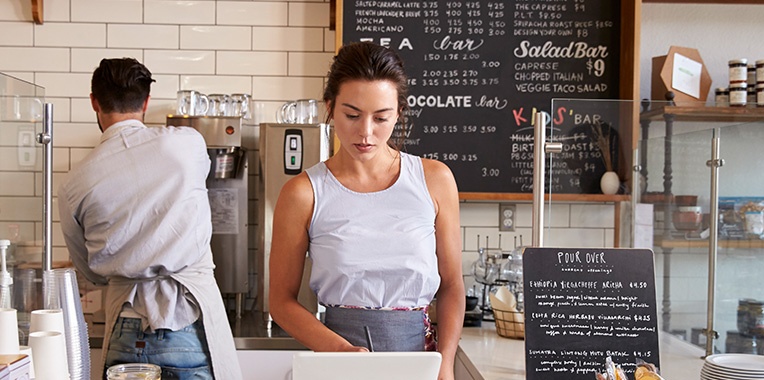 A common issue in Hospitality is when a venue has inherited an EPOS system from a previous tenant or owner which doesn't match your business needs. When this happens, there's a huge need to either upgrade it, or replace it entirely. But how do you avoid business interruption?
Here are a few key points to bear in mind when replacing an EPOS system:
KEEP IT EASY
The most obvious way to avoid business disruption is to onboard a system that is incredibly easy to use and will take a matter of minutes for your staff to become familiar with. You also need to access business performance quickly and efficiently. Luckily, there are a lot of back office management softwares available that take out the manual aspect of tracking business performance. This means more time can be spent in the trading zone and less time back of house.
KEEP IT PERSONALISED
There are so many EPOS systems available on the market with similar functionality, but it's important to make sure your replacement matches your personal business needs. Do you need to track the best performing products? Is stock information essential? Do you want to keep a beady eye on your staff? EPOS can be highly customisable so make sure you're getting everything you need out of it.
KEEP IT ALL-IN-ONE
You've probably already noticed that EPOS systems can be a strain when the hardware and software providers are from different manufacturers. In fact, it could be the very reason you're reading this blog. An all-in-on-solution can make your life so much easier — if anything was to go wrong, you need only contact one company to resolve the problem. When made this way, EPOS hardware and software complement each other, because they're made with both things in mind at the point of production. What's more, from an operational perspective they can be installed and ready to go simultaneously.
KEEP IT GROWING
Future-proofing is vital! Before replacing your EPOS system, ask yourself how long ago it was installed, and how long you expect the next generation to stay. 10 years is usually the norm, which is a long time in this ever-evolving technological world and fast-paced Hospitality environment. Make sure your till can grow with your business by being flexible in adding modules and adapting functions. This way, you never have the fear of your EPOS becoming outdated.
Follow these quick tips and you'll achieve your goal of avoiding business disruption while having full clarity over your business' performance.
If you haven't yet got a system in place, check out these quick 10 tips on introducing EPOS into your pub.