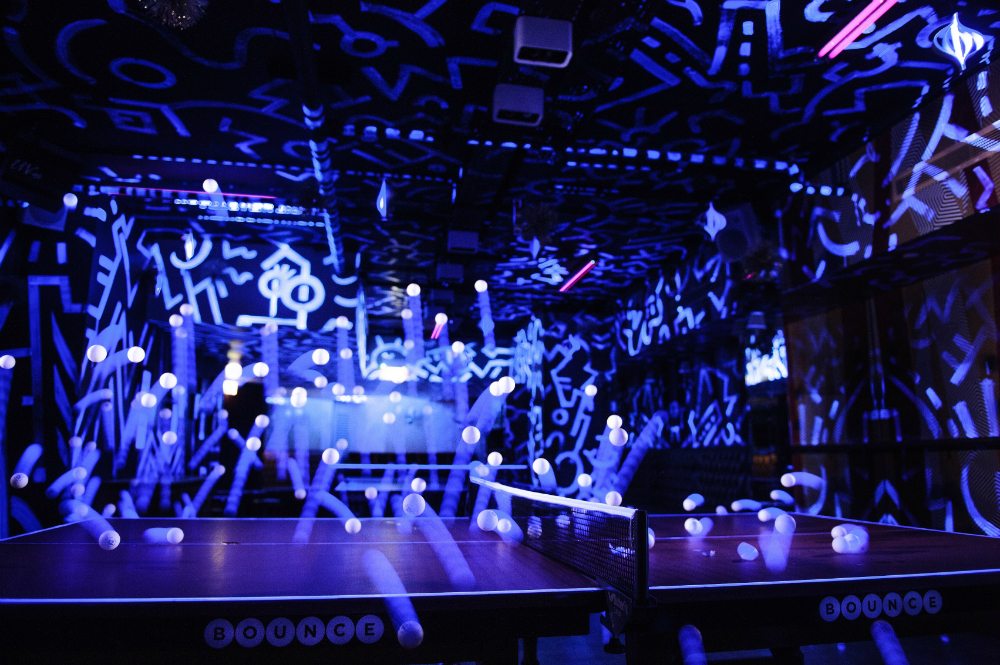 Competitive socialising is a trend that many different operators have tapped into in recent years – from darts to crazy golf to axe-throwing. Essentially any occasion that brings people together to enjoy a competitive activity, it has seen a dramatic increase in popularity among UK consumers, with a variety of new concepts launching into the market. There are now over 170 operators offering these experiential activities for customers.
However, how does this growth affect other areas of the hospitality industry and should operators look to grab a slice of the social competitive pie? It's clear that consumer habits are changing, as young people in particular now look to spend their money on memorable experiences rather than simply eating and drinking out. As a result, it's important that operators consider how they might make the most of the trend and even incorporate aspects into their offer. Here's a list of some of the most popular examples for inspiration.
Junkyard Golf
Originating in London as a pop up, Junkyard Golf was a pioneer and helped kick start the trend by demonstrating how a somewhat outdated concept could be revamped into a competitive socialising favourite. Though it may appear to simply be crazy golf, the addition of cocktails, street food, and a brilliant variety of settings such as a beach, takes the activity to new heights. Of course, incorporating a mini course into your venue will be challenging for most operators, but technology can provide a viable alternative. Virtual golf offers a fun and competitive experience within the confines of the venue. All that is needed is a large screen and a special golf club and your venue can offer something new and different.
Bounce
Bounce brings the humble ping pong table back to centre stage at a thriving and energetic bar. As the popularity of the brand has grown, the number of sites has too, demonstrating the revival of table tennis's popularity. Offering guests the opportunity to play table tennis can be a great way to encourage families and friends to visit your venue and enjoy some competitive socialising, and a few drinks and some food. Having a table also gives operators the opportunity to establish a dedicated 'ping pong night', offering a different occasion and building their brand as a hub for competitive socialising in the local community.
Music Bingo
Competitive social events do not always have to be physically active. Music bingo provides customers with the chance to be competitive without breaking a sweat and the low barrier to entry means it can work perfectly in all types of venues. Bogan Bingo, for example, offers just this, taking customers back to the 'glory days when bingo was untamed'. The small amount of equipment required (an iPod, speakers and bingo sheets) means that it is a cost-effective way to drive footfall and deliver a differentiated experience.
Flight Club
Darts have long been a popular and traditional game to enjoy in the pub. However, Flight Club takes this idea to new heights. Based in London, the bar teams an excellent venue with cocktails, fast-paced multiplayer games, dart-tracking technology and instant scoring. Whether you want to host a darts night or run a league, the popularity of this re-imagined concept shows that darts can still be attractive to a new generation of customers.