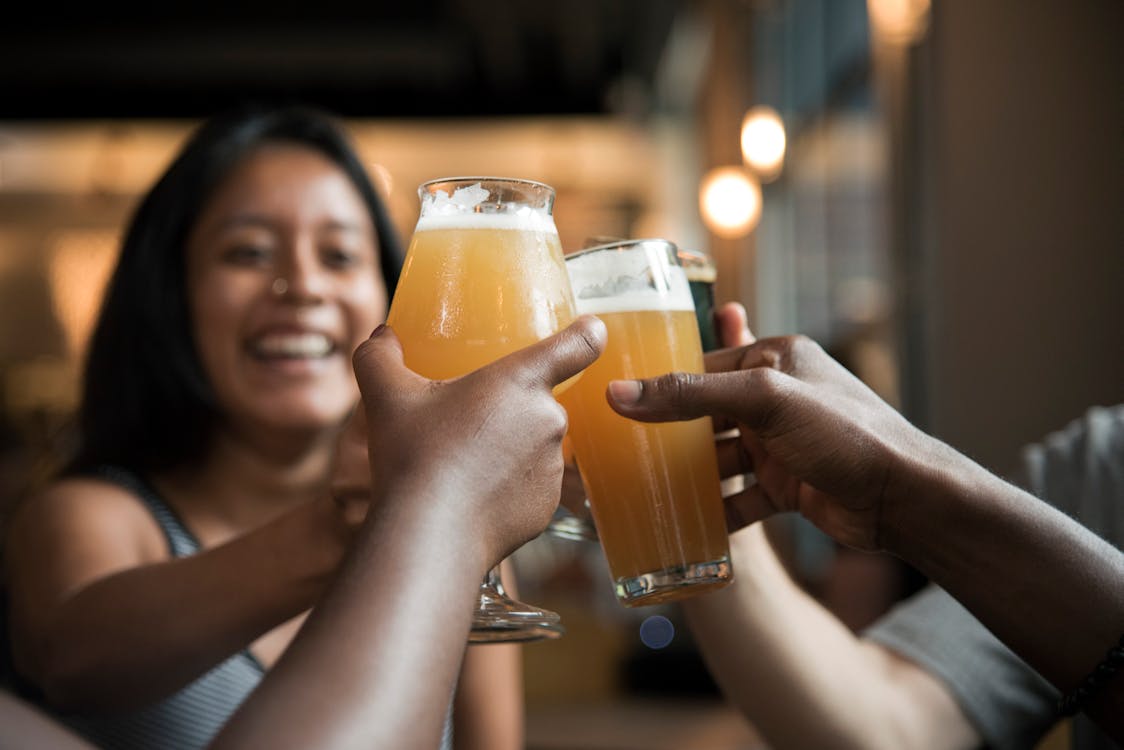 For years, pubs have been at the heart of communities across the UK and a focal point for socialising. However, with rising business costs and changing consumer demands, the pub trade is under pressure.
This has led to many operators rethinking their offer and taking a more innovative approach in order to offer customers something a little different. Nowadays, experience is king and customers are seeking more immersive and enjoyable events.
From film nights to themed parties, here is a list of five great ideas that are a little different from the norm and can be built into a pub's event calendar - helping to drive footfall, sales and, boost customer loyalty.
Film screenings
Film nights have become increasingly popular in recent years, combining a pub setting and a great, often iconic film. With the cost of projectors and screens reducing and films and TV dramas enjoying a renaissance, a film night is a great opportunity to gel a 'cosy night in' and boost sales on a typically quiet night in the week. It can also act as a great way to drive a new, and often younger, demographic to your venue. Why not switch up the popcorn for mini fish and chips and increase revenue even more?
Mini festival
Festivals have long been a pub favourite and can be a key footfall driver during the summer months. However, why not take this a step further and team up with other local pubs? This can be a great way to attract a broader range of customers and really drive a buzz in the local area. Though this may seem daunting, it can be easier than you think. Approaching local bands and food vendors can be a great way to kick off the 'festival feeling' and bring some publicity for your community and your pub.
The Norwich City of Ale is a great example of this, celebrating the region's finest beers as 43 pubs open their doors and welcome locals and tourists. The 10-day event offers guests the chance to meet top beer writers, brewers and even participate in a treasure hunt!
Themed nights
From Mamma Mia to Peaky Blinders, themed nights are gaining in popularity and are a good way to drive crowds of enthusiastic fans into your pub. They don't have to be complicated or expensive, but executed properly and it will help put your pub on the map and build your reputation. Simply pick a theme, be it music, film or TV related and dress your pub accordingly. Making it fancy dress for customer and your team can add that extra layer of authenticity to the occasion.
Beer and food pairing
Beer and food pairing offers guests an opportunity to sample a range of different beers in one session. Becoming very popular in recent years, many venues have utilised these ticketed events as a fun way to drive footfall through an informal mix of education and knowledge-building for customers on different beer styles and the best foods that complement their flavours. From fruity, dark and cloudy to sour, simply come up with four or five beer categories and arrange a number of small plates that you feel match each category perfectly and you're away!
Meet the brewer night
What's better than discovering a new beer you absolutely love? Discovering the story behind it, of course. Hosting a 'meet the brewer' or 'tap takeover' night is a great way to grab people's attention and to develop a great relationship with a local business. Spotlight one local brewery, distillery, or winery, and invite customers to enjoy a chat with the brewer and also enjoy some samples. Add value to the experience by collaborating with the brewery to offer a branded glass or another incentive, offering an element of exclusivity for customers.
Whether you decide to host a themed night or run a whole weekend festival in partnership with other local pubs, it's vital that your business focuses on experiences that gives customers something extra special to drag them off their sofas and into your venue.