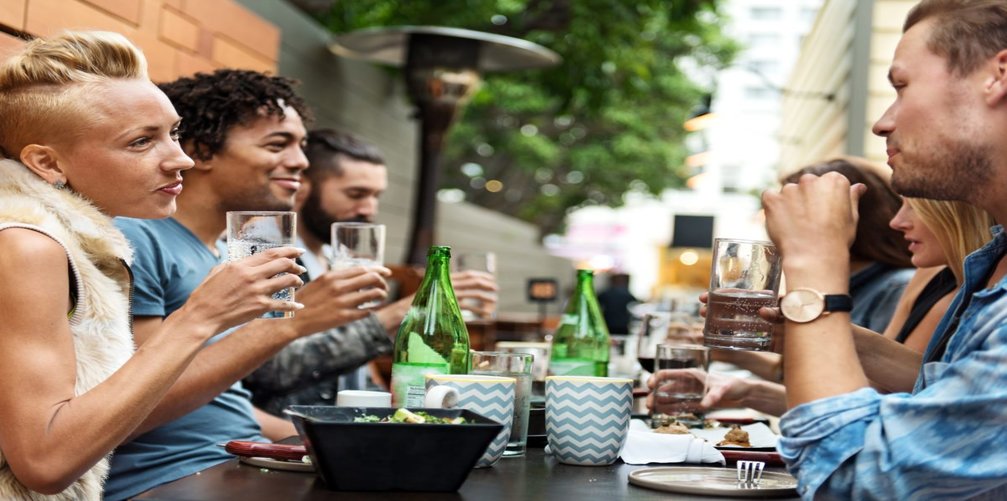 Such is the speed at which the eating out sector is developing that something new and 'hot' seems to land every day. With people eating out more often – and demanding more choice, better quality and greater consistency – you have the perfect environment for fresh ideas, innovative dishes and novel approaches, often coupled with the very latest technology. Here's our take on what's trending right now in the UK eating out scene.
VEGAN NO LONGER NICHE
Vegans would, until recently, have had a hard time finding much to satisfy them on most UK menus. But now there are options everywhere; from casual dining restaurant chains to independent gastropubs, most will offer vegan dishes. And if they don't, they can expect to be asked why not. For some customers it's a healthy choice, for others a dietary consideration, while many take an ethical stance. But operators must now consider vegan options seriously.
BREAKFAST'S BOOMING
From restaurant chains to pubs to…garden centres – breakfast is booming. The majority of foodservice operators have cottoned on to the popularity of breakfast and brunch as way of making the most of a traditionally quiet part of the day. And dishes are becoming more adventurous; everything from Eggs Benedict, Florentine or Royale, to Huevos Rancheros to smashed avocado with crumbled feta on toasted sourdough. A far cry from Snap Crackle and Pop, and a bowl of Rice Krispies.
STREET FOOD MOVES INDOORS
Moving in the opposite direction to al fresco diners is street food, which continues its switch from the street to the bar – and, at some pubs, the car park. Savvy operators are doing two things with street food vendors: having them become providers and chefs, effectively taking over the kitchen; or are using them for one-off or weekend themed events, utilising pub gardens and outside space.
ALL-DAY DINING
The lines between traditional mealtimes continue to blur, and all-day dining is well and truly with us. Breakfast at any time is nothing new, but restaurant food delivered to your workplace and outlandish bars such as Cereal Killer Café mean anything goes at any time of the day. Consumers are embracing all-day dining, whether they're sitting down to a full meal, or enjoying a snack.
EXPERIENTIAL POTENTIAL
Heard of 'experiential diners'? These culinary explorers seek out the new, the unusual, the next big thing, whether a secret supper club or the latest pop-up restaurant. Diners nowadays are after more than mere food, they don't just want to be fed. It's all about the bigger picture: the venue, the atmosphere; exclusivity; and, in some cases, the theatre – how about dining in complete darkness, at London's Dans Le Noir? The rise of the experiential diner is prompting many outlets to consider the wider dining experience for their customers.
A BUG'S LIFE?
Here's this top trend's curve ball: bugs are the future of food, and you could soon be eating insects. There's growing noise around crickets, mealworms and caterpillars as plentiful sources of nutrition, containing as they do high quality protein and vitamins. And they're far easier and cheaper to breed than livestock.
FLAVOURS AND INGREDIENTS STILL WINNING
If you consider bugs and theatricality all a bit 'out there', take comfort from what goes on at The Black Swan, in Oldstead, North Yorkshire. Customer reviews on TripAdvisor have led to the pub being acclaimed the world's best fine dining restaurant, ahead of the likes of Raymond Blanc's Le Manoir aux Quat'Saisons. TripAdvisor says the venue offers: "A tantalising trip for the taste buds. This restaurant is truly a box of delights. The flavours, combinations of ingredients and skill in putting together the menu are joyous." Flavours and ingredients a top trend? In the UK's fast-moving eating out scene, who'd have thought it?
Casio's EPOS solutions are designed specifically for hospitality with easy-to-use, quick ordering solutions to help ensure service runs smoothly and give your venue the edge. Click here to find out more!