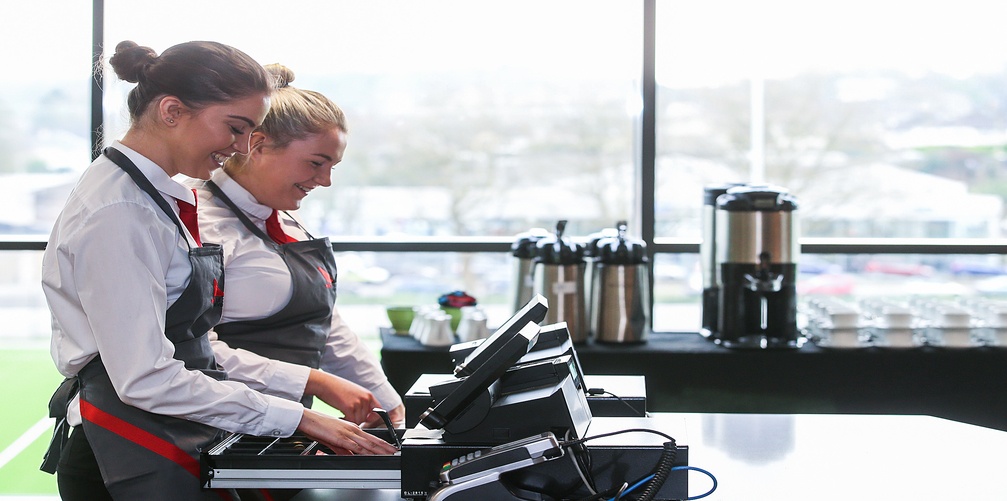 Companies of all sizes across the hospitality sector are currently facing a wall of costs, well-publicised hikes to business rates, increasing employment and regulatory costs alongside Brexit-driven food price inflation.
Whether you're a single or multi-site operator, no doubt you will be aware of this tough trading climate. So how can operators look to improve efficiency and best protect their margins beyond simplistic measures such as putting up prices?
KEEP PACE WITH THE COMPETITION
While the hospitality sector has historically been somewhat slow in adopting new technology, in recent years the pace has picked up, leading to transformational leaps forward in both front and back-of-house operations, reshaping service and the customer experience.
When your business is performing well, it's all too easy to put off decisions on tech. But if you're not thinking about it, you can guarantee your competitors are. With margins being squeezed and with the current generation of consumers more demanding than ever before, operators should be looking to technology to improve efficiency, customer experience and, ultimately, profitability.
But it should never be just introducing tech for tech's sake.
Technology is something that is meant to make your life, or your team's lives easier. Whether that's streamlining admin and operations, gaining a better understanding of what your customers want, or ensuring a quality pint or plate of food is served every time. Make sure you're using tech to make your business better.
EPOS EFFICIENCY BENEFITS
Already, operations management applications are helping hospitality businesses improve staff productivity and ensure consistent quality and compliance standards, whilst some chains are looking beyond that at how software can improve front of house capability.
The right EPOS technology can help your business increase efficiency by tracking sales of every item on your menu and identifying peak sales periods, helping shape decisions on menu changes and staff rotas. Having a system that's easy-to-use will reduce waiting time and provide a more seamless experience – meaning happier staff and customers.
If you want to give your venue the edge when it comes to table service, mobile ordering functionality is a must, offering greater opportunity for upselling and personalised customer interaction.
Introducing the right system — used by a properly trained team — will increase your venue's profitability by helping customers get served promptly, protect your cash margin and boost the guest experience.
Watch our video on how Casio's EPOS technology can benefit your hospitality business:
CHALLENGE YOUR SUPPLIER
As a business owner, gaining useful, actionable insights from tech can be difficult. This is where you need to challenge suppliers to demonstrate specifically how it will improve your business and help meet your goals. Operators should, at the very least, ensure that suppliers are rendering their data into easy-to-use dashboards, so that it can be easily understood, enabling them to tweak the levers of their business based on what's in front of them.
Faced with the increasing cost pressures of people, product and property, operators must look at investing in smart systems and processes that will drive business efficiency, build loyalty and attract new customers through the door.
Thinking of upgrading your EPOS? Trial our V-R series with a free demo request here!