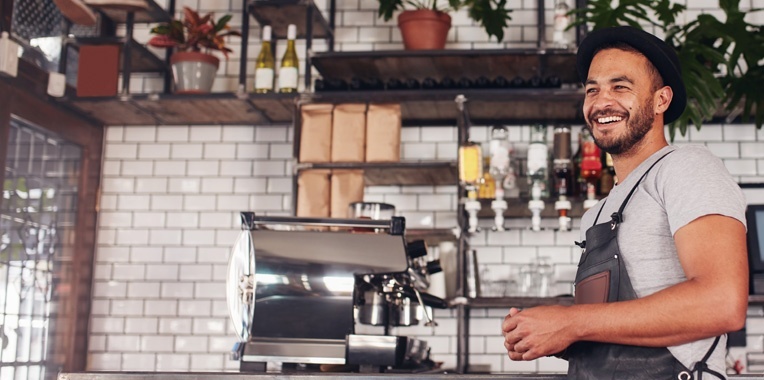 Innovations in Hospitality technology are rapidly evolving, and consumers are becoming increasingly aware of this whenever they visit a pub or restaurant. Nowadays, it's important for pubs and restaurants to embrace these technologies to keep on-trend with customer demands and gain a competitive advantage. For companies to get it right, integrating technology that results in happier customers and faster service is a no brainer.
So how does your team's customer service positively impact sales? There are lots of mobile apps around these days where customers can make their order without needing to speak to a member of your team. But doesn't this take away the personal touch from relationship-based customer service? There are still a lot of customers out there who enjoy a conversation and want to hear recommendations or specials on offer. So there has been concern that mobile payment apps can devalue the social and community element of a venue, where engagement with customers over the bar is an important part of the experience. Others would argue that a faster, more streamlined service using technology can be a key driver for customer loyalty.
Luckily, there exists a compromise of the two — a staff-involved mobile ordering solution which is mainly used on tablets. This solution means your team are able to use the latest technologies while still interacting with customers by taking orders at their table. Here are a few benefits of that:
Fast, efficient and accurate service
This is crucial in any hospitality environment because it makes sure your team can keep up with busy peaks in service by allowing them to serve more customers, faster and more efficiently. Orders are sent to the bar and connected to the front of house EPOS, ensuring everything is integrated. This seamless approach reduces queues, and allows your team to take their service to the next level by spending more time with your customers. Customers will be grateful for being served quickly, and comforted knowing they don't have to wait at the bar to grab a server's attention. This keeps your customers coming back for more and potentially recommending your business to a friend due to the great customer service received.
Opportunity for upselling due to prompts
Mobile ordering provides the option of upselling prompts. For example, say your customer wants a steak. Perhaps they would be interested in an accompanying sauce and side? All of this can be communicated back to the kitchen and EPOS at the touch of a button. Small things like this can significantly contribute to bottom line profits and stock turnover. Again, this is all at the comfort of the customer's table, so there's less pressure as a rapport and informal conversation is built.
Keep customers coming back for more
Customer service is all about providing customers with options. Some like to be left to decide on their own, while others prefer interaction with your team. It's important to tailor your service to each customer to make sure they're getting the best possible experience. This also provides important insights into your customer base and influences future business decisions. Mobile ordering does everything at the press of a button – speeding up service and freeing up servers to get to know customers better, which will keep them coming back for more.
Casio have recently launched a mobile ordering solution that follows the same look and feel as the existing EPOS systems, requiring minimal training as a result. It's vital that your team is confident when interacting with customers, and to make this happen, they need the correct products and training in place. Check out the CMO solution here!
If you need some tips on how EPOS can help run your pub, check out this blog post.