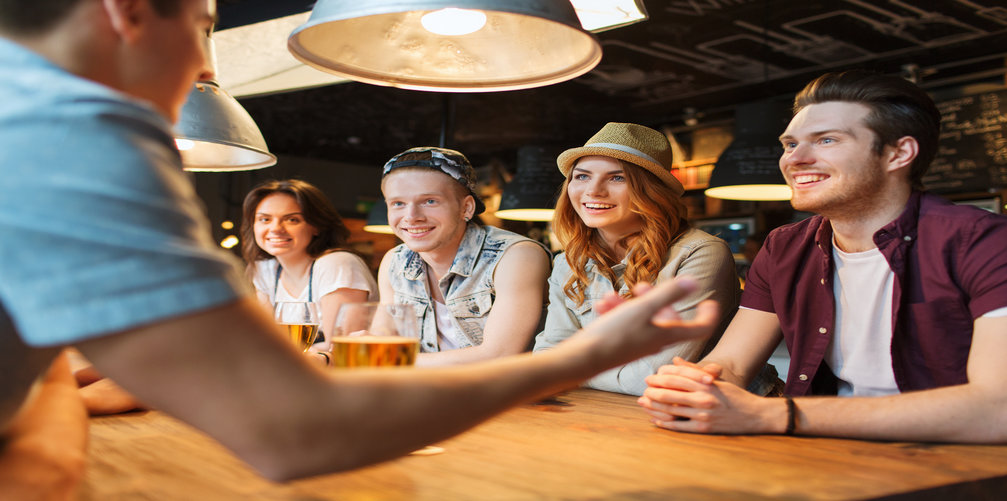 With customers becoming increasingly tech-savvy they expect hospitality venues to offer different service solutions to suit their needs. By embracing mobile ordering, your staff can meet these expectations through using the latest technologies that improve the customer experience, along with boosting efficiency in your business.
Here are just 3 reasons why you should invest in mobile ordering technology.
MAKE MORE THROUGH UPSELLING
Customers already in your venue drinking or dining are ready to be upsold to. If staff are taking orders at their table then there are multitude of options for upselling – additional side dishes, drinks or desserts. These options generally offer great margins and can boost turnover, and through a mobile ordering solution can easily be sent through to the kitchen. Having a mobile ordering solution gives you another reason to emphasise the importance of upselling to staff. You can even tailor prompts for specific menu choices, taking the uncertainty out of staff recommendations. Again, this is all taking place at the customer's table, so there's more opportunity to build rapport with guests.
Kat at the Rudgleigh Inn and Steakhouse recently introduced Casio mobile ordering and stated "We have seen a correlation in the increase of menu items selected using the handhelds at the tables. We have moved from order-takers to engaging in full conversations as to the range of choices on offer. There has been a significant factor in increasing customer service levels and increasing the number of items sold. Our staff now offer a personal service that customers seem to relish".
IMPROVING THE GUEST EXPERIENCE
Good things come to those that wait, right? But today's customers really don't want to wait for their order to be taken. They want technology that will lead to a more seamless experience when in your venue and not having to queue at the bar for a long time. A mobile ordering solution means you can better handle busy service peaks and serve greater numbers of customer, more quickly and more efficiently. An easy-to-use tablet will allow staff to spend more time with your customers without the pressure of being behind a bar or counter. If your customers have a specific allergy or special request, this can be easily communicated from ordering device to kitchen via a simple message.
BUILD CUSTOMER LOYALTY
Customer loyalty is the Holy Grail for any business – but perhaps now more so than ever for hospitality businesses given the current competitive trading environment. Embracing mobile technology will be a key driver of a positive customer experience which will, in turn, help build a happy and loyal customer base. The power of word of mouth cannot be underestimated – customers will share their experiences of your business directly with friends or through their social networks. You can stay a step ahead of the competition by exceeding their expectations when it comes to service.
If you want to give your pub the edge when it comes to table service, try the Casio Mobile Ordering solution. Spend more time with your customers and have the opportunity to upsell by taking their orders directly at their table. This Android tablet software has the same look and feel as that used on the V-R series tills, resulting in minimal staff training and complete ease of use. A desirable solution for modern hospitality outlets - fast, simple and highly functional.