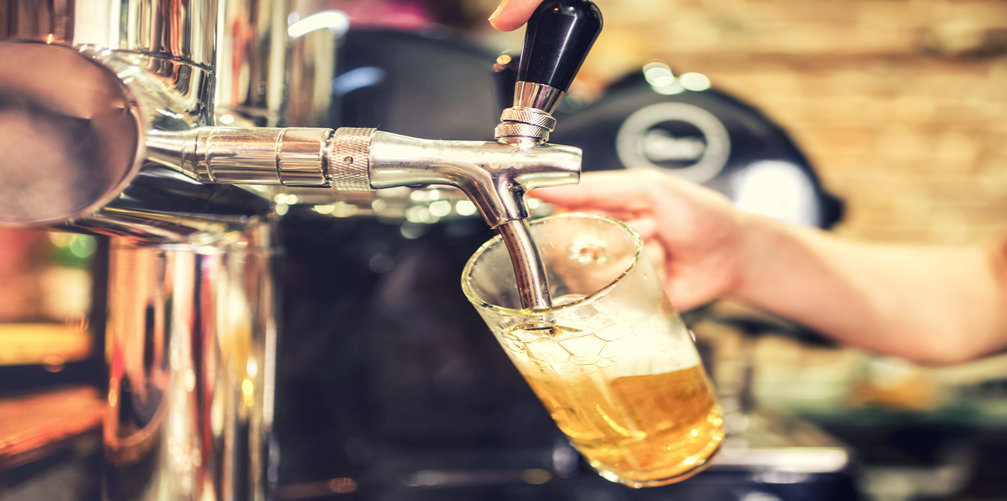 Hotel and restaurant operators are fast catching up with pubs and bars in recognising the importance of offering a well-considered and interesting beer range to their customers. Consumer curiosity in beer has arguably never been higher and operators must respond to meet those demands or risk losing out.
the perfect pint
We've all drunk in outlets where the beer, for one reason or another, fails to meet expectations. It could be that it's dispenses too warm or tastes stale and tired because it's not been looked after well enough. Whatever the reason, it's an experience that disappoints and makes you think twice about a repeat purchase or visit. Customers expect a perfect pint every time - can you honestly say you are serving them one?
Beer quality has been a hot topic of debate across the industry. Despite on-trade volumes remaining under pressure, beer remains of huge importance to hospitality outlets as the craft beer revolution continues apace.
money down the drain
The Vianet Beer Quality Report shows there is significant untapped profit available to operators; an average profit opportunity of over £14,600 per pub per annum. At higher-volume pubs the opportunity is even greater; for a pub trading at 500 barrels per year the profit potential is approximately £28,000 per annum.
Add to this the real risk of reputational damage and losing repeat business by serving a poor-quality pint, why then would you not pay your draught beer offer the attention it deserves?
big data
Any business needs access to data – key management information is absolutely critical in knowing what's currently going on in your business, and the areas that need attention. When it comes to your draught beer performance, intelligence on key quality measures such as cellar temperature, line cleaning, throughput and yield can help you deliver consistent quality to the consumer.
This kind of real time information can only have a positive outcome. It gives you visibility on what's happening in your business, the opportunity to benchmark your progress and a clear line of sight on how good your operation actually is. Given the current tough trading environment, there can't be many hospitality operators that can afford to lose customers or turn down thousands of pounds in extra bottom line profit.
The future
Savvy operators are driving their businesses forward by using technology across a variety of functions that provides them with the real-time actionable insight to make informed decisions. By taking this approach with their draught beer performance, good operators can run better businesses and deliver extra profit from their sites.
The Casio EPOS systems integrate seamlessly with the Vianet cellar management system, Idraught. Check your beer quality and receive cellar notifications directly from the convience of the till. You can access key data from the touch of a button. Discover more about Vianet here.