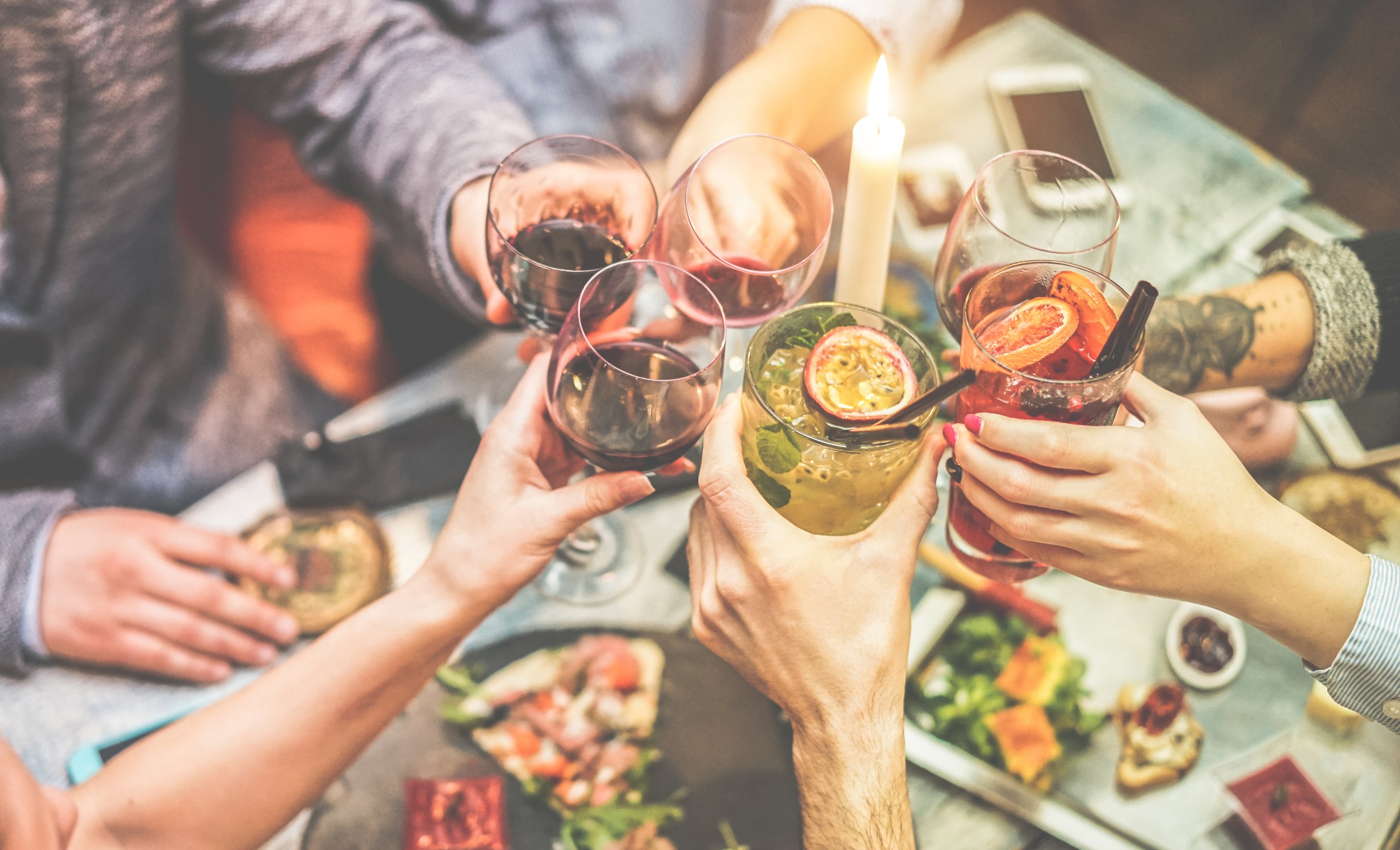 5 DRINKS TRENDS TO WATCH OUT FOR RIGHT NOW
Today's discerning consumers are more knowledgeable than ever and with something new and exciting landing in their social feeds daily, they expect their favourite pubs and bars to offer a diverse choice of products. As an operator, it's become increasingly challenging to know which trends to respond to and which might be passing fads; here are five top picks for you to consider:
Low and zero alcohol
Over the last year or so, there's been an increase in health-conscious consumers opting for low and zero alcohol beverages, with the interest in these drinks showing no sign of slowing down. According to a 2017 Nielsen report, the value of non-alcoholic wine in the UK rose by 66% last year, while no-alcohol beer enjoyed 37% value growth. Recent launches include Seedlip – a premium non-alcoholic spirit and Gordon's ready-made low-alcohol drinks.
Ethical wines
A standout trend in the wine market in recent times has been the rise of organic, natural, biodynamic and vegan wines, demonstrated by the fact that sales of eco-friendly vino are up by 36% year-on-year at supermarket Waitrose. This again relates to the rise of health-aware consumers and their desire to choose authentic products with great provenance that are kind to the planet.
Rise of rum
Dark spirits are increasingly in the spotlight, with rum being the current tipple on the rise. While not quite in gin territory, industry figures show that rum sales broke the £1bn mark last year, while according to Mintel, dark, golden and spiced rum put in a particularly strong performance with overall off-trade value sales up by a third, and volumes rising by 27%.
Hybrid drinks
With competition to launch something innovative and unique experience becoming intense, brands have focused on meeting consumer demands through creating hybrid drinks. For example, whiskys distilled in casks previously used for storing IPA beers, or ice wines produced from grapes that have been frozen while still on the vine. Brewers have also been ageing beers in whisky barrels and fermenting cider and lager with different yeasts in order to produce something unique.
Planet-saving packaging
The UK has seen a huge drive in plastics recycling and use of recyclable materials in a concerted bid to slow down the damage done to our plant - and brands have no choice but to respond to this