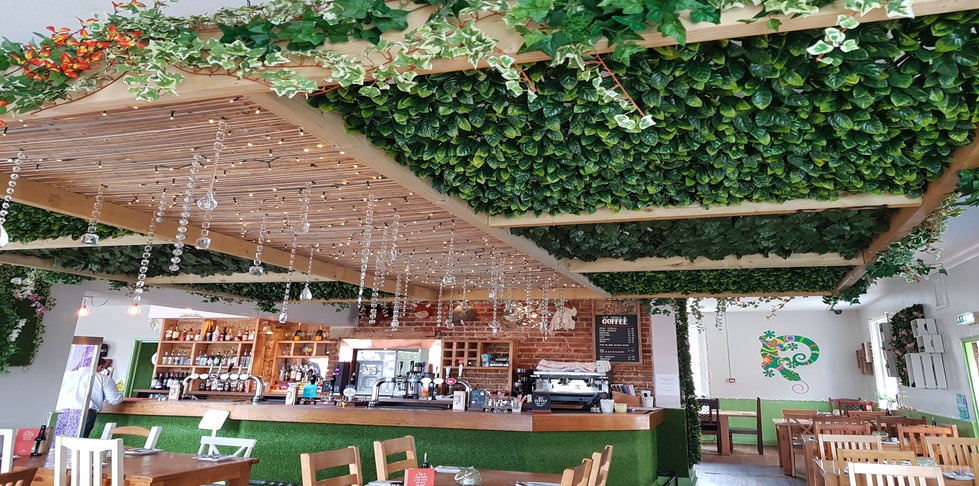 "New staff have come in and been able to use the Casio mobile ordering solution within 10 minutes"
CHALLENGE
The Ark Bar and Restaurant is situated just 10 miles north-west of Brighton, attracting foodies, families and groups for special occasions. This refurbished riverside pub offers an excellent selection of real ales, continental wines and a good range of traditional home cooked food, prepped and made completely from scratch with high quality ingredients. Set on a stunning riverbank in Newhaven, customers can watch the fishing boats coming in and the ferry sailing off into the distance from the comfort of the beach themed decking area whilst trying out the vast food menu.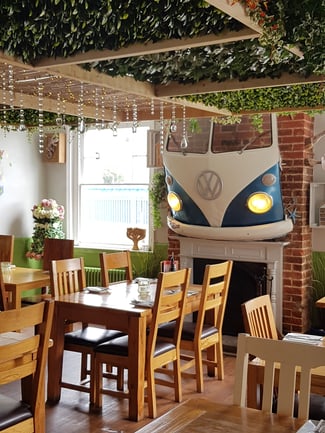 Penny took The Ark Bar and Restaurant under her wing, along with her chef son three years ago and has completely transformed an ordinary pub with minimal food to number one restaurant in the area on Trip Advisor. With 25 years of hospitality experience, Penny has increased the Ark's takings from £300 a week to £3,000 by focusing on high quality food, revamping the décor to a nautical, quirky theme, creating a cosy ambience and transforming their marketing activity.
When Penny first took over the Ark, she inherited a very basic till with limited functionality and product departments. This meant no historic data could be accessed and even a simple task of printing transaction receipts was a real struggle. This made identifying popular items and peak periods impossible, hindering business insight and future planning for growth.
SOLUTION
After a recommendation, Penny got into contact with one of Casio's top partners, Tagfirst, who provided a demonstration, excellent knowledge and recommendations. Penny was very impressed by the service received:
"The solution spoke for itself. Malcolm at Tagfirst set up the equipment, provided an overview, gave informative responses to questions and was very helpful."
After researching other solutions on the market, nothing offered a better combination of functionality and price. As a result, Penny purchased three V-R7000's as well as two mobile ordering devices.
"Cheaper alternatives were available but paying extra for quality and reassurance were essential factors for me and I was happy with the competitively priced offering from Casio. If anything was to go wrong with the till this would result in loss of trade and customers which is why reliability and support is so important."
RESULTS
The mobile ordering tablets have been simple and easy for the staff to use. One of the main reasons for this is its similar look and feel to the till application.
"

New staff have come in and been able to use the Casio mobile ordering solution within 10 minutes. For someone new using it, they haven't found it daunting. We've also noticed an increase in upselling since using these, for example the option of large for a glass of wine and bread and olives as a starter. Casio mobile ordering provides a reminder prompt for upselling things like this making it simple and easy for all staff.

"
Another crucial deciding factor for making the switch to Casio was the ability to track sales and best performing products. Penny has been able to tailor the menu accordingly and use the data to influence other important business decisions. Now Penny has a completely different view of sales thanks to the Casio Cloud Suite, a comprehensive, web-based back office platform that allows every aspect of EPOS terminals and their part in the business to be managed from the convenience of any internet-enabled device.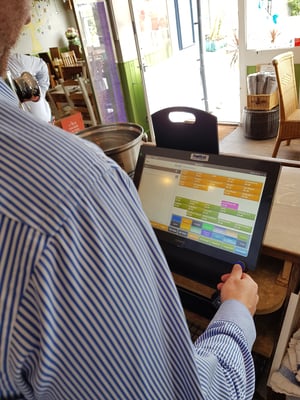 Penny also loves the security aspect of the V-R7000, enabling only managers to have access to particular functions such as price changes and giving refunds, offering complete peace of mind.
The support provided has also been second to none due to the brilliant relationship formed by Tagfirst.
"

Tagfirst always go the extra mile with support. It's expected for technology to go wrong at some point or another but it's more important to me about how quickly it can be put right and the support that comes with it. Malcolm explains why something is the way it is and how to overcome it which provides complete peace of mind to me as a non-technical person.

"

PENNY summarises her experience:
"To be honest the Casio EPOS solution goes unnoticed because they do such an effective job. They provide a seamless service, whilst being incredibly easy and quick to use. We've not had one problem since using Casio, I've got no complaints at all."