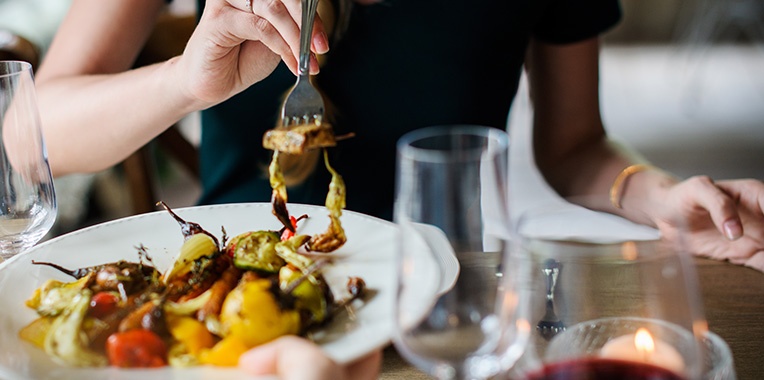 "The Casio V-R7000 is undoubtedly the most function-rich and enabling platform that I have used."
CHALLENGE
Reviews rate dining in Mish Mash as an experience in its own right. Brainchild of owner and visionary restauranteur James Plant, Mish Mash beckons diners to experience a thrilling menu of British dishes; uniquely infused with flavours and local produce, delivered to table with dramatic twists. The new business opened its doors seven months ago after an intensive refurbishment of the former 19th century Methodist chapel in the Manchester suburb of Chorlton-cum-Hardy. Before the opening it was crucial that Mish Mash had an easy to set up and use EPOS system in place to enable important business decisions and allow efficient service to front of house. Today, the restaurant operates at full capacity most days, offering 60 covers in the main restaurant and 40 in the outside dining area.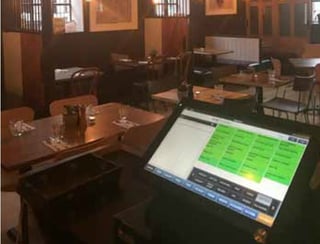 "Although I had been musing the concept for a decade and changing ideas right up until opening night, I knew from my twenty-five years in the restaurant trade that one solid thing that I firmly required was a supporting EPOS to drive the venture through critical growth stages. Only with this could I completely understand popularity of items, offer smooth front of house transactions and provide orderly and controlled stock management. I captured this and more, through usage of the Casio V-R7000 EPOS solution, specifically enabled for hospitality environments like mine." notes James.
SOLUTION
Taking the advice offered from a fellow entrepreneur who had set up the Revolution Chain, James met with Direct Business Equipment (DBE) Ltd who gave a demonstration of Casio's V-R7000 front of house and back office software platform to show first-hand the tools that make fledgling businesses successful in their first formative years. The combination of an enabling business software platform, optimum till functionality and an affordable leased low entry point made the final purchase decision for the restaurant easy. Come opening day, two Casio V-R7000s arrived, pre-populated and ready to plug and play in the restaurant and bar areas. With a small footprint and customisable funky colour touch screen, the V-R7000 looked comfortably on trend with its contemporary surroundings.
Training of staff on EPOS entry occurred smoothly within the first restaurant shifts. The new team appreciated the defined compartments of different drink types and personalised orders for fast and easy accurate data capture and service via the large 15.4 ultra-touch sensitive screen. This compartmentalisation was important given that Mish Mash offers one of the most extensive drink menus in the region –with hundreds of possible combinations of cocktails, bottled beers, gins and vodkas.
results
But it was actually in the back office that James really noticed the difference between the Casio V-R7000 and previously used EPOS solutions. He comments:
"The increased visibility that I suddenly had for the restaurant from any internet device was something that I just didn't expect. Now from anywhere in the world, even on my iPhone, I can browse sales, understand busy peak periods and even pull real-time reports. Now I continue to have a full window on the business that provides me with total peace of mind."
With a team of active investors behind Mish Mash, James frequently runs the real-time reports in the system to answer any queries on Profit & Loss. He can log onto the Casio Cloud Suite to pull data on sales, stock levels and project future growth rates. Recognising that keeping on top of P&L in the first year is crucial to long-term success, James uses the reports to continually track costs to ensure that food and drink consumption remains profitable and anomalies are quickly highlighted.
The team at Mish Mash ensure the menu is constantly evolving to allow seasonal ingredients to be incorporated alongside special guest beers and new cocktails. adding extra items via the management login is straightforward and fast. Sunday lunch is different each week and using the Casio Cloud Suite, James can quickly compare, for example, if the gammon roast is more popular than the pork roast for future menu planning.
The detailed tracking of item popularity has thrown up some interesting and unexpected results for James, a self-confessed connoisseur and rum fanatic, one of the initial expectations was that Mish Mash would establish itself with a reputation of offering a varied and innovative selection of rum cocktails and drinks. Tracking captured in the V-R7000 however quickly highlighted that Mish Mash customers actually elected to buy gin based cocktails over rum, by a factor of three. Using this feedback, Mish Mash increased focus on developing an extensive gin range and today offer over 150 gin and tonic/mixer combinations.
JAMES SUMMARISES HIS EXPERIENCE:
"There are lots of tills that come with hospitality specific software. Having been in catering for 25 years, I have first-hand experience of most of them. The Casio V-R7000 is undoubtedly the most function-rich and enabling platform that I have used, ticking all the boxes and at a very attractive price point. My lifetime ambition would have been much harder to realise without the V-R7000 working alongside me."
For the future, James will be looking to enable social media from the V-R7000 so that he has immediate access to review platforms, Twitter and Facebook, and can answer queries in detail by requesting the visitors' transaction details.