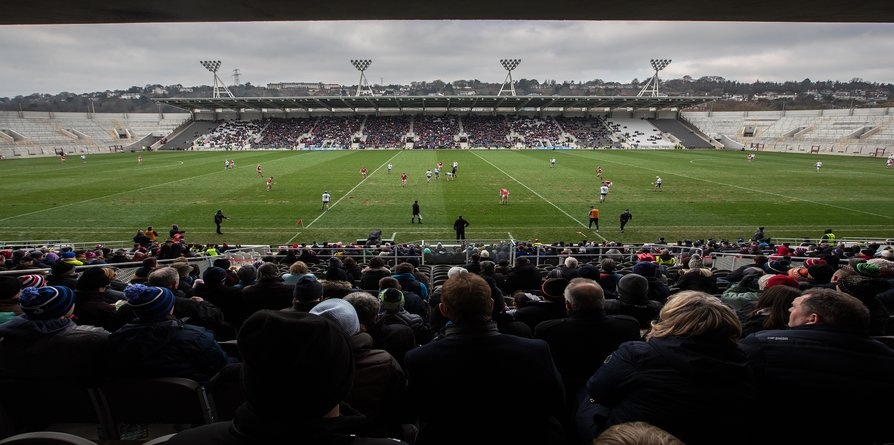 "During a large event we need peace of mind that our systems will work without any hiccups."
It took two years to complete at a cost of €80m, but the consensus is that Cork's new-look Páirc Uí Chaoimh is definitely worth it.
The state-of-the-art Gaelic games stadium, in south west Ireland, reopened in July 2017 following major redevelopment work, and is home to Cork Gaelic Athletic Association, which promotes the traditional sports of hurling and Gaelic football.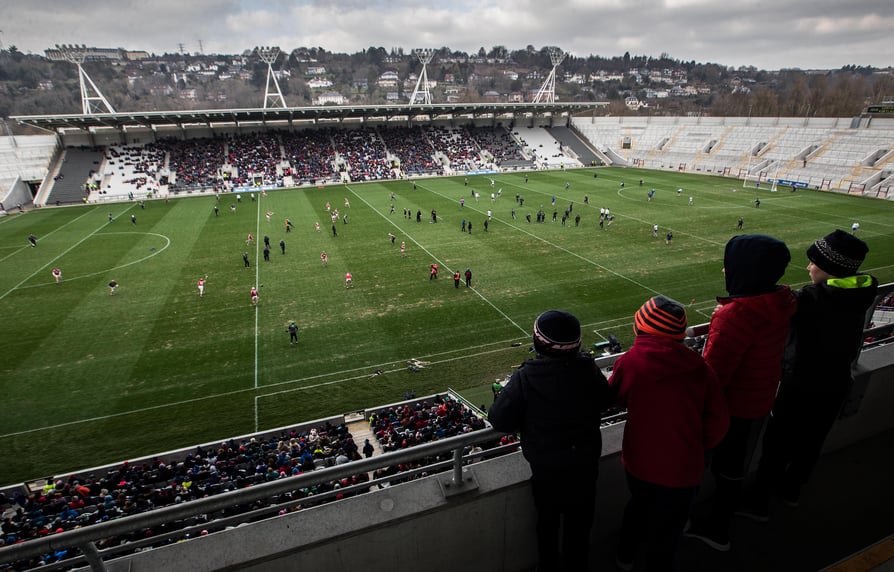 THE BUSINESS
Depending on the type of event the stadium hosts – it stages concerts as wells as sports – it can host up to 45,000 people, in what is described as the country's 'most comfortable yet intimate stadium'.
Referred to locally as 'The Park', the stadium is in The Marina, Ballintemple, and features no fewer than 18 bars, hot food kiosks, shops, 1,500 square feet of conference facilities, a full-size artificial pitch to complement the turf playing surface, plus a gym.
So whatever the event, that means plenty of people are going to want refreshments, which in turn means plenty of tills were required in the new build – 150 altogether – a mix of Casio V-R7000 and V-R200 EPOS systems.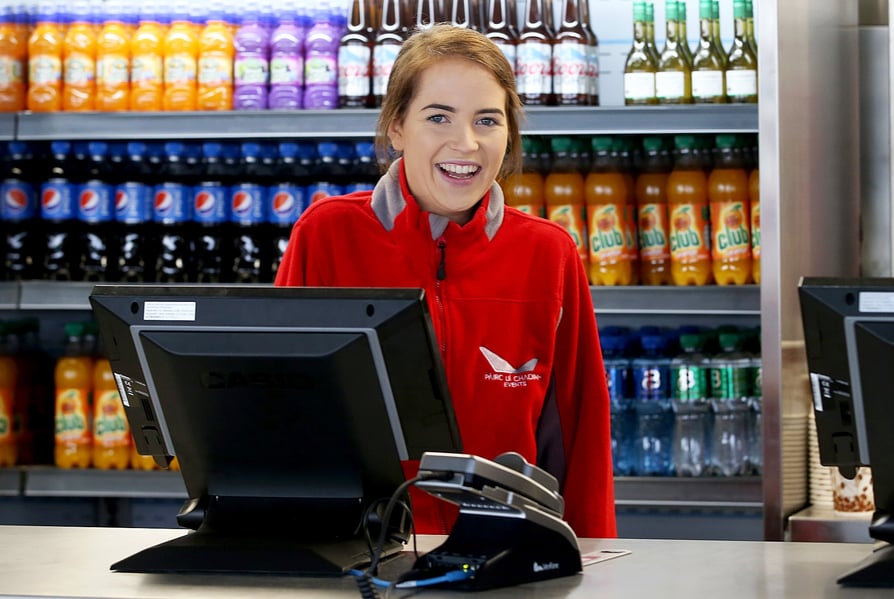 WHY CASIO?
Casio was recommended to the Páirc Uí Chaoimh team by the leading supplier for EPOS solutions, CBE Ireland.
CBE, in turn, had been suggested to the stadium steering committee by a consultant from a global catering company which conducted research into other stadia in Ireland and the UK.
Casio's EPOS systems provided all of the required features – including speed, reliability, ease-of-use and reporting, all of which are essential for a large venue regularly attracting capacity crowds. Its successful installation was the result of a project plan, consultation and detailed analysis provided by CBE.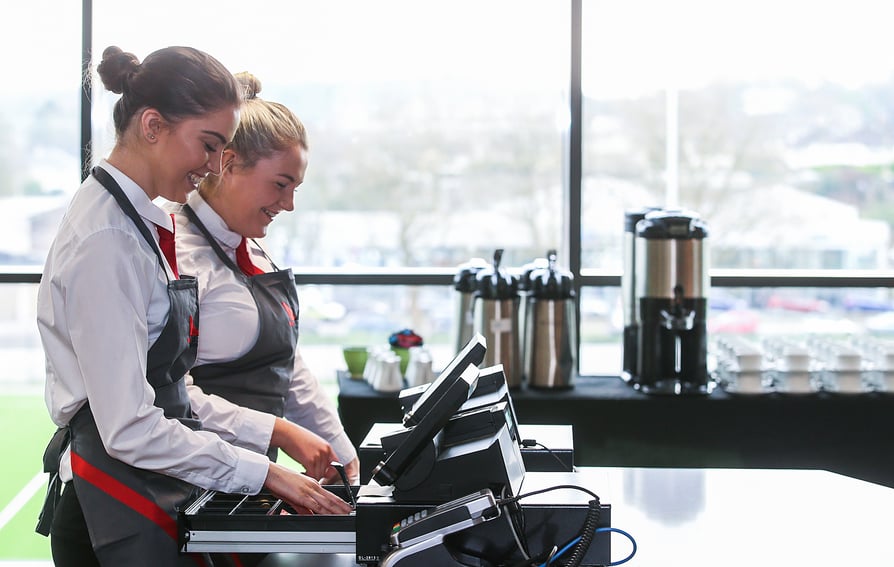 From a long list of prospective providers, CBE was one of two companies asked to demonstrate their proposed system and submit a full commercial tender, resulting them securing the business. CBE are recognised and well-regarded by industry reviewers because they keep at the forefront of technological development in the EPOS sector.
"We needed a partner that we could rely on and the CBE team were first rate from start to finish. They ensured that they understood our needs from the outset and delivered a solution as promised". Bob Ryan, Páirc Uí Chaoimh Chairman."
THE CHALLENGE
On a development of this scale the stadium required a complex solution that could handle large volumes of sales in a very short time period so speed and reliability was key. Sports and music fans want to be served fast, so they don't miss a second of the action or the performance, making speed of service at the venue paramount.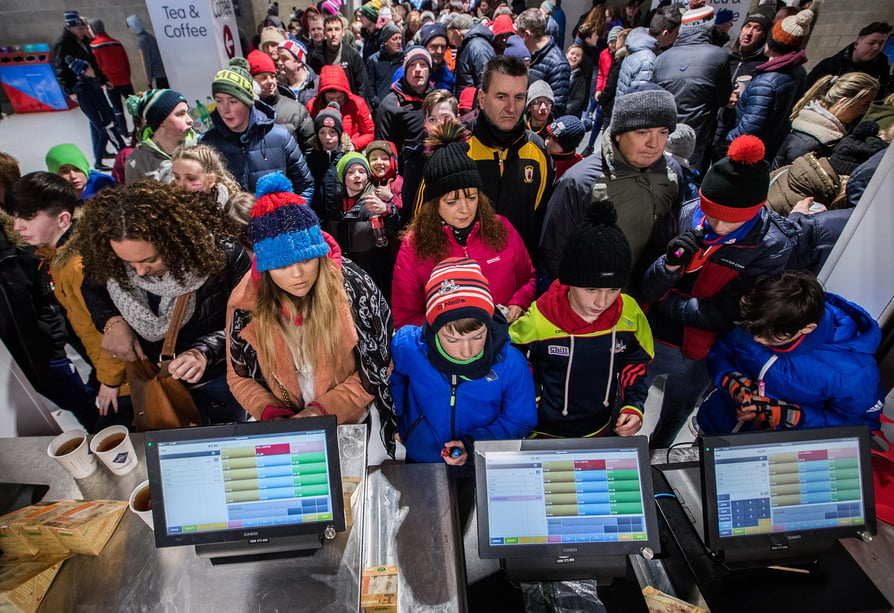 In a busy service environment like Páirc Uí Chaoimh, the systems must be reliable and durable. Unlike PC based systems that require a master till to be operational for all systems to work, the Casio solution does not making it far more stable.
"During a large event we need peace of mind that our systems will work without any hiccups."
RESULTS
The portability of the Casio EPOS systems have eliminated the need to have low-end cash registers on site, where reporting is limited. There's also the benefit of increased security.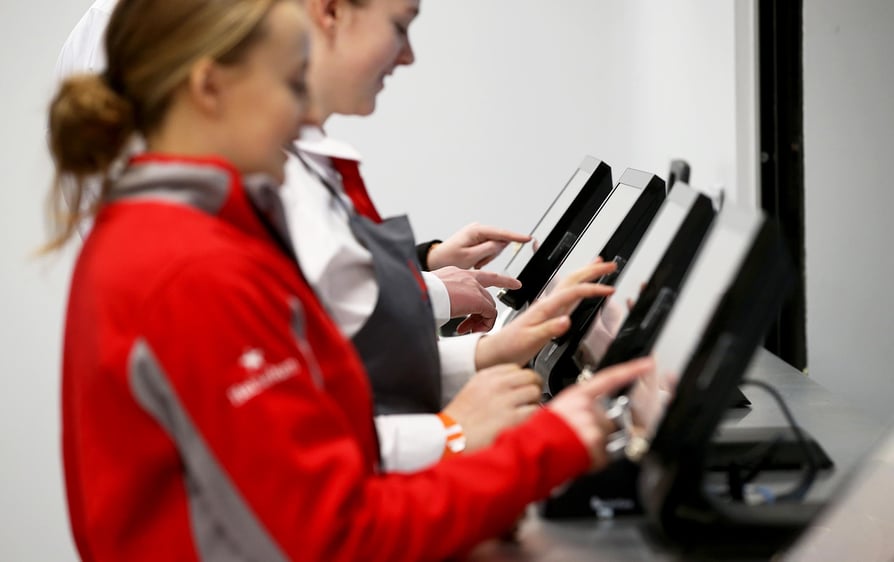 Bob Ryan, is also a big fan of the system's cloud-based reporting:
"It allows managers around the stadium to monitor sales and activity on match days as it happens. This in turn means they're able to redeploy staff to busy parts of the venue, and allows them to replenish stock where it's most needed."
bob summarises his experience:
"It's very impressive, and its speed and reliability have vindicated our decision to choose Casio and CBE."