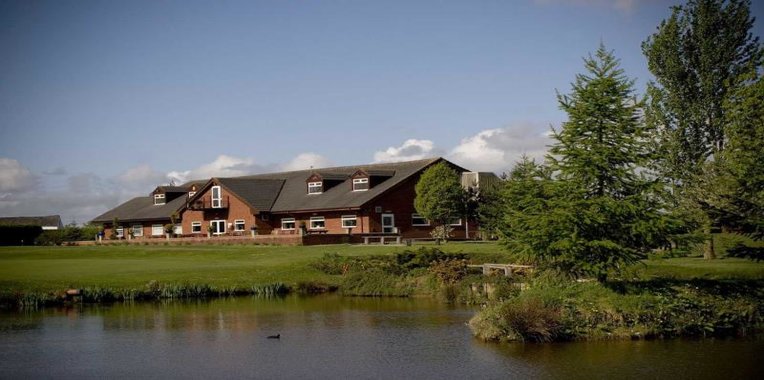 "Seamless cashless enablement is set to be the future for all Clubs and we are a great example of why."
CHALLENGE
Open every day, the Antrobus Clubhouse had previously relied on standalone cash registers to serve members. Lacking intelligence and cumbersome to use, rarely would the Z reading reconcile with takings.
"Members had been asking to have tab accounts and to pay at the end of the month to avoid carrying cash around the Golf course. As a small business, it is unsustainable to extend credit this way."
SOLUTION
Antrobus has installed a customised smart card solution from Casio and Way2Pay for its 500 members offering cashless transactions and a points based loyalty card scheme.
"The Casio EPOS and Way2Pay's smart card technology solution seemed a great way to satisfy our customers without having to manage a credit facility. Not only is it more convenient and secure, we can offer a branded membership card that accumulates loyalty redemption points based on spend."
Counter Solutions were asked for their recommendations for an easy to use EPOS solution that would provide accurate, fast entry and order tracking. They suggested the Casio V-R Android-based EPOS with management software, designed together with Way2Pay closed loop internal cashless enablement through an integrated smart card reader. Upon deployment, the Casio EPOS offers fast capture with departmental breakdowns and images. The smart card technology was outlined to members and they were encouraged to preload cash increments onto their secure account. Upon presentation and scanning of their smart card, members draw against the balance.
RESULTS
Members now benefit from the convenience of cashless transactions and accumulate loyalty points for every £ spent at the Clubhouse, realising 5% off their bill. Relatives and friends can even purchase special £10 and £25 Gift Cards for members, which can then be redeemed at a later date.
"The service has been streamlined - queuing times at the till have been cut with 100% accurate reconciliation. It has also meant that members truly gain loyalty benefits from using the Clubhouse - which in turn means that overall we have seen an increase in sales. In addition, we have increased cashflow with credit up front, given the members pre-load their cards in advance for items.
When tee times are pressing, the combined solution ensures that members are served in strict rotation from time of order. In the back office using the management functions offered in the Casio Cloud Suite, Nicola can now use the reporting software to fully understand popularity of items, change menu, prices and offers new dishes. She can even access sales reports offsite, via mobile phone login. For future functionality, Antrobus can use their branded smart card as a secure door access card, and can be loaded onto member's mobile devices through Way 2Pay Mobile.
NICOLA summarises her experience:-
"For members, not having to take cash increases security, convenience and provides a relaxed, rewarding experience that in turn leads to increased sales for the Clubhouse. Seamless cashless enablement is set to be the future for all Clubs and we are a great example of why."